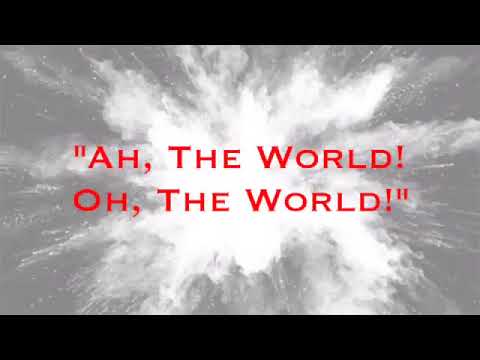 Le songwriter anglais
Tom McRae
vient de sortir un nouvel album intitulé
Ah, The World! Oh, The World!
Cet album est uniquement disponible via le site officiel de Tom McRae et sort en digital et dans une version livre-cd comprenant les paroles des morceaux, des recettes, photos et illustrations. Pour commander ce nouvel album, ça se passe donc sur le
site officiel de Tom McRae
! Voir ci-dessous un trailer de l'album.
Facebook de Tom Mcrae
tracklist:
1.
Light a fire in the darkness
2.
Show them all
3.
Mend your heart
4.
Forgive me, dear
5.
Ah, the world! Oh, the world!
6.
Coyote
7.
Never time enough
8.
None of this really matters
(à écouter sur soundcloud ici!)