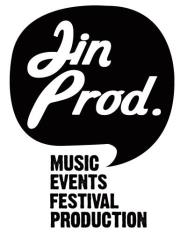 communiqué de presse:
"Jinprod, qui se consacre depuis 2008 à sensibiliser les publics à l'Histoire des musiques afro-américaines, souhaite mettre en lumière le lien direct qui existe entre son combat et celui des mouvements pour l'égalité des droits de l'homme. Ces musiques que sont le Blues, le Gospel, la Soul, le Rhythm'n'blues, le Funk et le Hip Hop, représentent à elles seules l'une des plus belles formes de résistance en réponse à l'une des pires formes d'oppression : l'esclavagisme. Derrière chaque avancée historique, ces courants musicaux ont donné le courage, l'espoir et la force à ces hommes et ces femmes qui se sont battus pour la Liberté."
La soirée Power to the people! organisée par Jinprod aura lieu le mercredi 15 janvier 2014 à l'APOLLO (Bordeaux).


18h30 : Projection du film documentaire "Free Angela & all political prisoners"
20h : Concert ALEXIS EVANS TRIO + Piano Guest – Magic D (Fresh Rhythm'n Blues)
22h : Dj Set – Eddie SAVE THE VINYL – Soul 60's
facebook de la soirée Power to the People