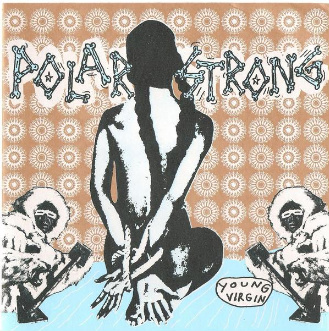 Le premier maxi du groupe bordelais Polar Strong, paru en septembre 2008, s'intitule Young Virgin (A Fistful of Records) et c'est un 4 titres tout en guitares, mi-psyché, mi-punk. Il n'est disponible qu'en vinyle ou en mp3.
Voir le myspace de Polar Strong: www.myspace.com/polarstrong
(où quelques vidéos de lives sont en ligne)
Pour vous procurer le vinyle (blanc!), tous les tarifs sont sur le site de A Fistful of Records.
Le groupe sera en concert au St-Ex (54 cours de la Marne, Bordeaux) le jeudi 14 mai 2009 avec le groupe américain The Intelligence.