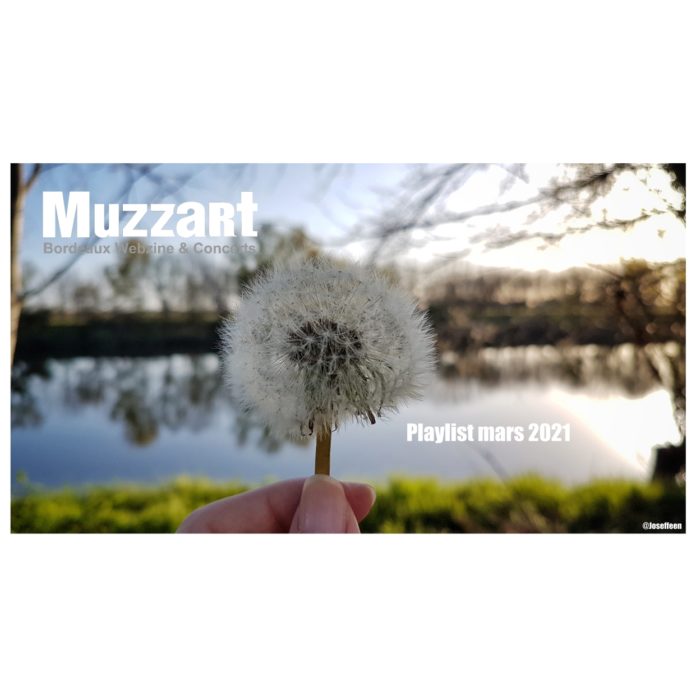 Comme tous les mois, nous vous proposons une double playlist composée de nouveaux clips et nouveaux titres audio sortis tout au long du mois. Pour cette playlist Muzzart de mars 2021 en temps de couvre-feu et de confinera/confinera pas?, retrouvez ci-dessous notre sélection folk/pop par Joseffeen (rédactrice en chef) et rock par Will (chroniqueur insoumis). Les playlists sont disponibles ci-dessous et sur Youtube. Bonne écoute et n'hésitez pas à les partager!
Playlist folk/pop par Joseffeen: Maple Glider, Damien Jurado, Manolo Redondo, Skullcrusher, Bill Callahan, Aldous Harding, Loney Dear, La Chica, Piers Faccini, Chelou, Half Moon Run, Brittain Ashford & Matt Bauer, Matt Berninger, The Paper Kites feat Nadia Reid, Blumi, Clem Snide, Ross Gay, Queen Of The Meadow, Jesse Marchant, King Hannah, Lord Huron, Bowerbirds, Chad VanGaalen, Rover, Cocoon, Evans McRae, Teenage Fanclub, Antoine Weilemans, Frànçois & the Atlas Mountains, Slumb
Playlist rock par Will: Gloria, Slift, Maxwell Farrington et le Superhomard, Juicebumps, Unschooling, Clamm, Girl In Red, Order 89, Club Sabbath , Veik, Stone Cavalli, Don Joe Rodeo Combo, Calder Benson, The Psychedelic Furs, Minuit Machine, Iggy Pop, Xiu Xiu, Ductape, L'Envoûtante, Brice et sa Pute, LohArano, Kabbel, Sourdure, Mechanimal, Top Left Club, Museau & Roches Noires, Strawberry Pills, Oslo Tapes, Vassilina, Thé Vanille, Elvis Black Stars.