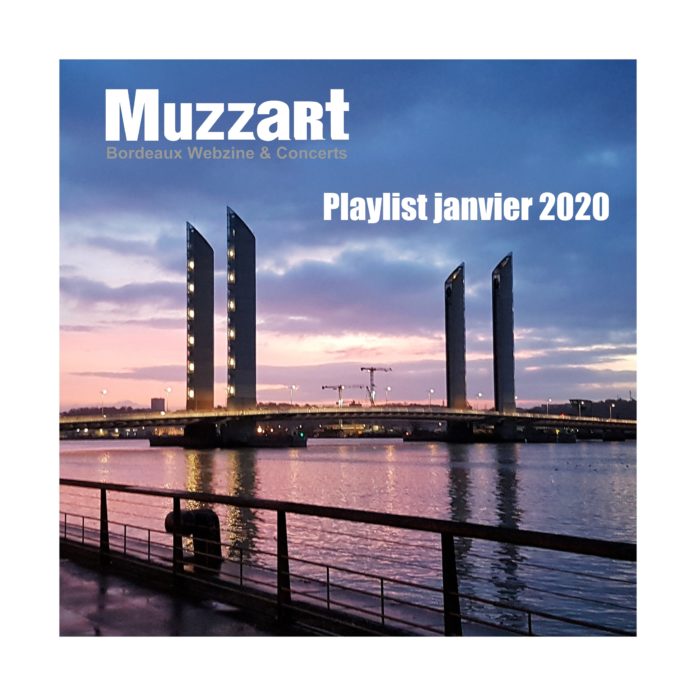 Comme tous les mois depuis l'année dernière, nous vous proposons une double playlist composée de nouveaux titres sortis en version clip ou audio tout au long du mois. Pour cette playlist Muzzart de janvier 2020, retrouvez ci-dessous notre sélection folk/pop par Joseffeen (rédactrice en chef) et rock par Will (chroniqueur insoumis). Les playlists sont disponibles ci-dessous et sur Youtube. Bonne écoute et n'hésitez pas à les partager!
Playlist Folk/pop par Joseffeen: Hey Hey My My, Guided By Voices, Grandaddy, Nada Surf, David Grumel (feat Neeskens), Soccer Mommy, Other Lives, Alexandra Savior, Samantha Crain, Bonnie Prince Billy, Anna Burch, Torres, Alice Boman, Real Estate, Nadia Reid, Wye Oak, Dakota Suite,  Laiff Vollebekk, Dana Gavanski, Andy Shauf, Okay Kaya, The Saxophones, Pearl Jam, The innocence Mission, Noiserv, Soko, Belle & Sebastian, Quentin Sauvé, Charlie Cunningham, Thousand.
A noter que Nada Surf sera en concert au Krakatoa le 9 mars et qu'Andy Shauf y jouera le 14 mars.
Playlist rock par Will: Cathedrale, Double With Death, Pleasure Principle, Cable Ties, Chemical Waves, Larme Blanche, Vaillant, Monotonous Cities, Moaning, The Homesick Male Bonding, Rendez-Vous, The Men, DIIV, De Lux, Algiers, Pixies, The Garden, White Mansion, Rage Against The Machine, Antiflvx, Between Minds, Caribou, Destroyer, Not My God, Wolf Parade, Süeür, Arno, King Krule.