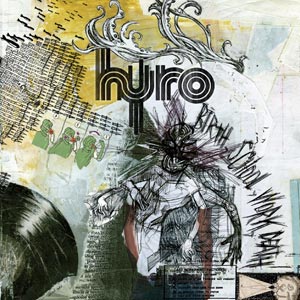 Produit par Ross Robinson qui a travaillé avec Korn, Slipnot et At the Drive in à ses débuts, le premier album de Hyro Da Hero, Birth, School, Work, Death, combine textes rap et guitares métal, à l'instar de groupes comme Rage Against The Machine.
Formation du groupe:
Daniel Anders (guitare), Paul Hinojos (basse, At The Drive In, Sparta, The Mars Volta), Cody Votolato (guitare) et Mark Gajadhar (batterie).
Le chanteur qui s'est fait connaître par des mixtapes sur internet
(Gangsta Rock (2007), Rock'n'Roll Gangsta (2008) et Belo Horizonte (2009)) vient de publier 2 vidéos.
Voici le clip de « Sleeping Giant ».

Facebook de Hyro Da Hero: www.facebook.com/HyroDaHero
Site officiel de Hyro Da Hero: www.hyrodahero.com