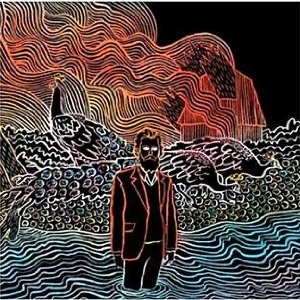 Le tout nouvel album studio d'
Iron & Wine
sortira le 25 janvier 2011.
Kiss Each Other Clean
(Beggars Banquet) fait suite à
The Shepherd's Dog
sorti en 2007. Un premier titre extrait de l'album est actuellement disponible en écoute et en téléchargement gratuit sur le myspace d'Iron & Wine (pour le téléchargement, voir le formulaire à remplir en milieu de page). le morceau s'intitule
"Tree by the River"
.
myspace d'Iron & Wine
Iron & Wine sera en concert à Paris (L'Alhambra) le 17 février 2011.
Un teaser de l'album à venir est également disponible:

traclist de l'album:
01. Walking Far From Home
02. Me And Lazarus
03. Tree By The River
04.
Monkeys Uptown
05. Half Moon
06. Rabbit Will Run
07. Godless Brother In
Love
08. Big Burned Hand
09. Glad Man Singing
10. Your Fake Name Is Good
Enough For Me