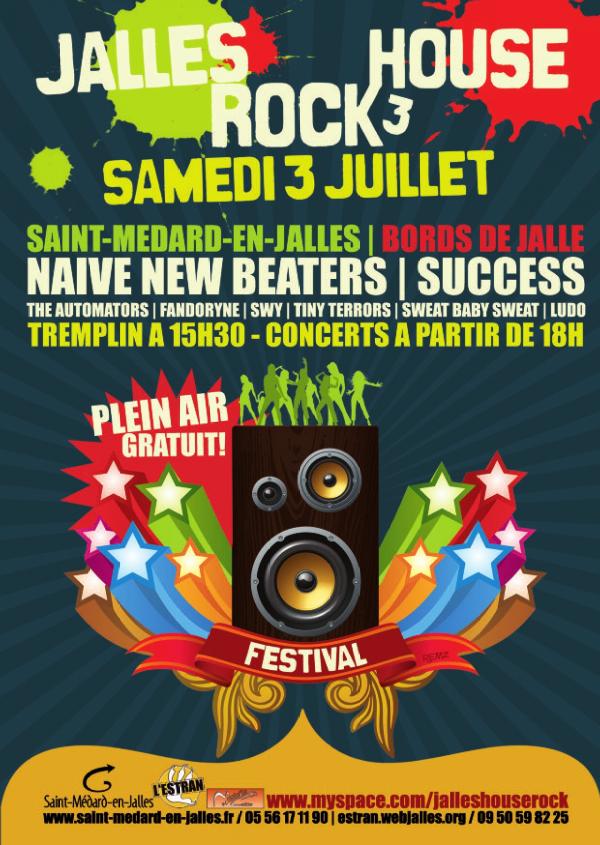 L'association l'Estran et la commune de Saint Médart en Jalles (proche Bordeaux) organisent ce samedi 3 juillet 2010 le festival Jalles House Rock. Au programme de ce festival gratuit en plein air: un tremplin de 15H30 à 18H accueillant des groupes lycéens bordelais: Be Quiet, White Revolvers, Datcha Mandala, The Befivens et Ears Breakers puis des concerts à partir de 18H.
Programme complet:
18H: Tiny Terrors (rock garage), Sweat Baby Sweat (rock) et Ludo (pop)
18H45: SWY (pop rock)
19H30: Fandoryne (rock)
20H30: The Automators (rock)
21H30: Success (rock electro)
23H: Naive New Beaters (electro pop/hip hop)
Des labels et associations seront également présents sur le festival, plus d'informations sur le myspace de Jalles House Rock.